---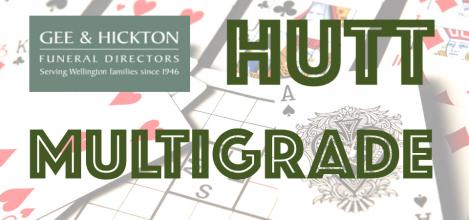 Start Time: Sunday, 1st March 2020 10.00 am (morning tea from 9.30 am)
Entry Fee: $25.00*
Catering: Bring your own lunch. A complimentary drink and nibbles will be served at end of play.
Entries To: Club Manager or directly on NZBridge website
Entries By: Saturday, 29th March 2019 9am
Venue: Club Rooms, 1 Park Ave, Lower Hutt
*Entry fee may be paid by Direct Credit/Internet Banking into bank account
02 0528 0379610 00 (please provide your details/NZB Number).
Interclub: Would you like to play Interclub in 2020? If so form a team and write your entry on the entry form on the noticeboard. Note there is new criteria for the Open Restricted team entries. See the noticeboard for more details. Entries must be received by Wednesday 26 Feb.
Our first tournament for the year is the Hutt Multigrade on Sunday 1 March. Details here. Please sign up to play here. If you are not playing and available to help on the day please write your name on the sheet on the notices table.
The office will be closed next Friday 31 January.
Thank you to everyone who has paid their annual subscription for 2020. If you have not paid, this is a reminder that payment is due by 31 January. If you need another copy of your invoice see Megan in the office.

Entertainment Membership for 2019/2020 is here !!!
Get yours NOW to help Hutt Bridge Club raise much needed funds!
You'll receive hundreds of valuable offers for everything you love to do, and help our fundraising at the same time.
The cost of the membership is only $65 - please do remember that the club receives $13 from each sale. Thank you heaps for supporting our club!
BUY HERE or purchase the book directly from the office.